T-SQL Tuesday #135 - tools of the trade
It's T-SQL Tuesday!
I'm trying to get back on the blogging bandwagon, and for me, that's about as fun as pulling teeth. I have the utmost respect for the people who can blog all day and at the same time make it look easy (I know it isn't), but me, I just have to slog through.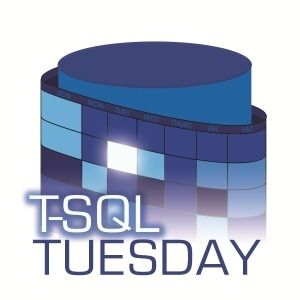 T-SQL Tuesday is the brainchild of Adam Machanic (Blog | Twitter). December 2009 was the first T-SQL Tuesday invitation that went out by Adam. It is a monthly blog party on the second Tuesday of each month. Currently, Steve Jones (Blog | Twitter) organises the event and maintains a website with all previous posts. Everyone is welcome to participate in this monthly blog post.
The Ask
This month's T-SQL Tuesday is hosted by Mikey Bronowski ( Blog | Twitter ). Mikey says: "Without tools, most of the work would be much harder to do or could not be done at all. Write a blog post about the most helpful and effective tools you use or know of."
The original post is here.
What tools can't I live without?
Since the world ended last March, I've spent more time in online meetings than I care to think about. I also do quite a lot of speaking from my home office, so having a good tool for making video interesting is essential. I am a staunch supporter of Open Broadcaster Software as it gives me exceptional flexibility to craft both online meetings and presentations in a way that vastly outperforms simple screen sharing.
To further improve OBS, I use several additions to make things even better. For starters, I find that the built-in VirtualCam to be a bit iffy. That prompted me to look for an alternative and I found NDI Tools and NDI Virtual Output Plugin for OBS. It takes some finessing, but when it is up and running I've found it to be rock solid. The exceptional Scott Hanselman created a small piece of software to automatically switch OBS scenes through PowerPoint Scott Hanselman's OBS Scene Switcher and that has really made my presentations way more streamlined.
Another recent find for me is Hugo, a framework for building websites. I've banged my head against Wordpress for long enough that I have a flat spot on my forehead, and one day I just had enough. I took a look at Hugo, decided to give it a try, and two weeks later I launched my new website (the one you're reading right now). In short, Hugo is a static web site generator. I write content in Markdown (using the amazing Markdown Monster editor), regenerate my website with one command and commit to my GitHub repo. At the moment I'm manually uploading the generated HTML files to my web host, but I'm looking at moving the whole shebang to Azure storage accounts static webpages.
Hugo has helped me focus on the content and not get hung up on all the other details. I'm sure it's all doable in Wordpress, but I've exhausted my patience with my own inability to grasp that tool.
Finally a tool that I use daily to keep what little sanity I have left: a Kindle Paperwhite e-reader (even though mine is a few years older). Reading fiction, and predominantly science fiction, is one of the ways I stay sane and disconnect from the demands of the day. I wish I could say that I set aside an hour every day for reading and relaxing, but that would be a blatant lie. I read whenever I can find a few minutes. That screen is the only one allowed in my bed, and I do try to read every night before going to sleep. I love paperbacks just as much as the next guy, but considering the sheer amount of fiction I consume in a year, not having to figure out where to store those metric tons of books is a huge thing for me.