Presenting at Microsoft Ignite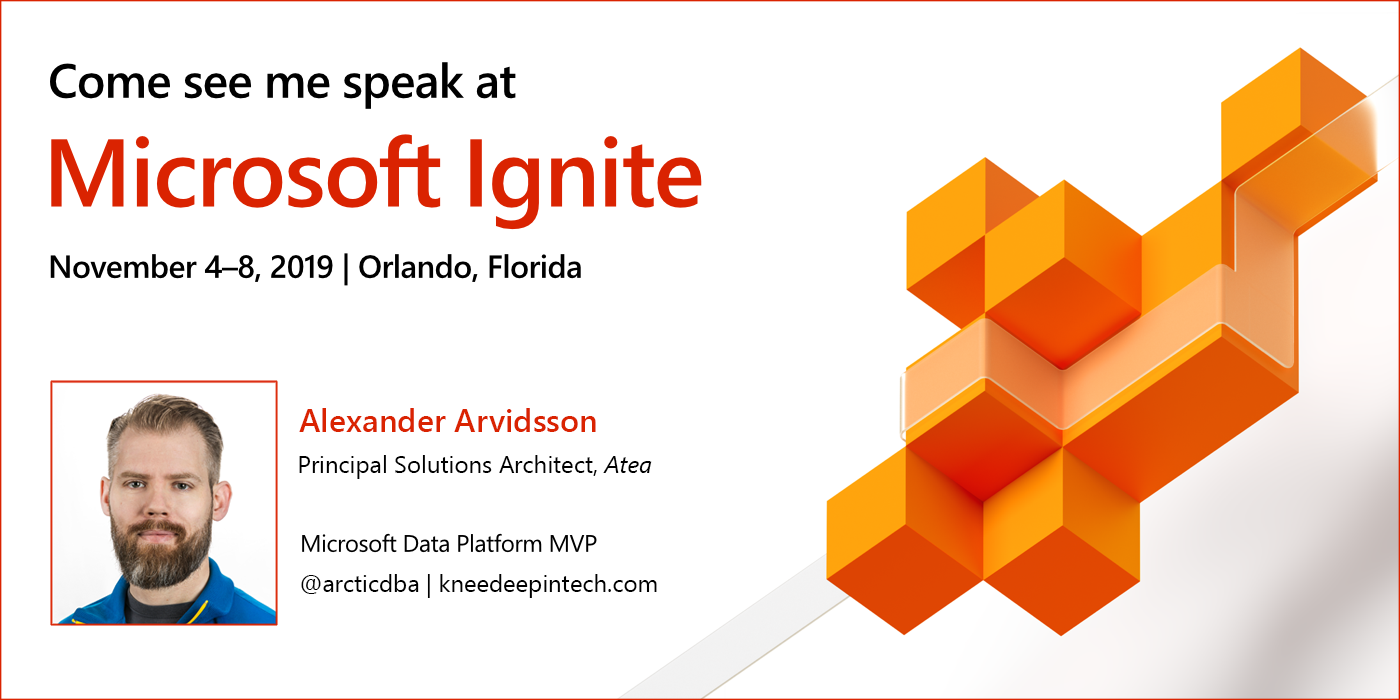 I have the honor of presenting two sessions and hosting four podcast recordings at Microsoft Ignite:
Session time: Thursday November 7th, 0915-1000, OCCC W314
Have you ever asked what the cloud means for your database environment? Do you wonder if Azure is a viable platform for your next project? If so, look no further! This session starts with an overview of Azure and where SQL Server fits in among the other services of the cloud. It follows with key differences between the Azure SQL Server offerings, introduces how to move data to the cloud, and discusses some of the pros, cons, and challenges of putting a database in the cloud in the first place. If you are eager to explore the database offerings in Azure, gain a basic understanding of which toys to use when and develop a plan for harnessing the power of the cloud, then this session will provide the tools you need to go forward!
Session time: Thursday November 7th, 1505-1525, The Hub: Partner Solution Zone - Theater 2
Have you had query performance tank despite the code working fine in another environment? Maybe heard that some SQL is bad but not why? This session shows you five aspects of SQL Server that, while obvious to the DBA, might not have crossed the mind of the developer - with dire results. There are many ways of accomplishing the same goals with SQL Server, but some of them look good on paper but go completely off the rails in reality. By learning a bit about how the engine works under the covers, you can easily avoid costly and troublesome issues!
Podcast recording times:
Tuesday, November 5th: 1700-1800
Wednesday, November 6th: 1420-1520
Thursday, November 7th: 1110-1210
Friday, November 8th: 1110-1210